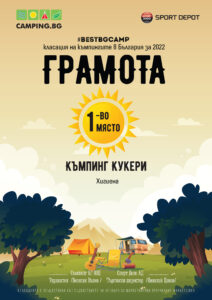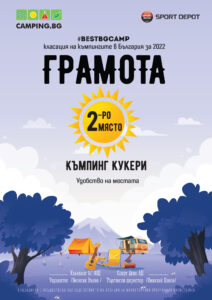 OPEN
1. APRIL- 31. OCTOBER 2023
Koukery Campsite is a new camping area, located in the heart of Rusenski Lom Nature Park, 27 km south of the city of Ruse, with easy access from main road E-85. The campsite is open from April till October and welcomes guests with tents, caravans and motorhomes.
RECEPTION  OPEN EVERY DAY (1. May – 30. September)

9:00 am – 6:00 pm
FOR CHECK-IN OUT OF THE WORKING HOURS
AND IN APRIL AND OCTOBER, PLEASE CALL

+359 888 960 934 or +359 887 511 507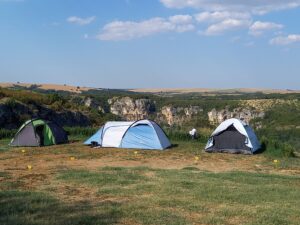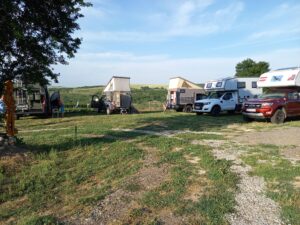 The camping area directly overlooks the gorgeous canyon of the Cherni Lom river, passing through the village of Koshov. The location of our site is a starting point for numerous hiking and bike- routes, reaching various cultural, historical and nature sites of Rusenski Lom Nature Park- Ivanovo Rock Church from the 14th century (UNESCO), the Medieval Town Cherven, the villages of Tabachka and Bojichen, Nissovo Rock Monastery from the 11th century, the second longest cave in Bulgaria- Orlova chuka, the rock-hewn hesychasts' sanctuaries, and many more… The region offers a great variety of nature activities, including bird watching. Our guests have to bear in mind though that most hiking routes are located in the Nature Park, which involves special rules and restrictions for certain activities.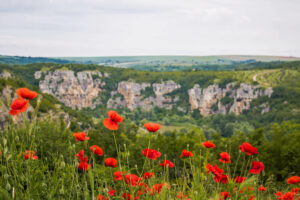 The city of Ruse is situated north from Koshov village, approximately 20-30 minutes by car. The distance to Dunavmost border checkpoint is 30km and to the Romanian capital Bucharest- 100km. Sofia can be easily reached following E-85 and E-83 major roads, and Hemus Highway (A-2). The medieval capital of Bulgaria, the city of Veliko Tarnovo, is located 90km south from the village of Koshov, and the nearest Black Sea beach can be reached in 2,5 hours (206km).