SPA TRADITIONS AND BALNEORESORTS IN BULGARIA
Bulgaria is an extremely attractive center for treatment, prophylactic, recreation and tourism with its numerous resorts, favorable climate, over 380 km long Black Sea coastal strip with wonderful beaches, over 600 mineral springs of varying physico-chemical composition, temperature and indisputable curative properties.
All scientific studies agree that in its uniqueness, variety and abundance of hydrothermal, bioclimatic, mud treatment, sea cure, and other health resources, Bulgaria ranks among the first in Europe. Climate-balneological treatment traditions in the Bulgarian lands date back to ancient times. In the Thracian period flourishing settlements sprang up around the hot mineral springs. In Roman times, SPA centers were established, such as Augusta (present-day Hissarya), Dezudava (Sandanski), Pautalia (Kyustendil) and Serdika (Sofia), where even the Roman emperors Ulpius Trajanus, Septimius Severus, Maximilianus and Justinianus sought treatment for their ailments.
Bulgaria now boasts over 600 mineral water sources with a total capacity of 4 900 l/sec. The water has different chemical composition, degree of mineralization, types of dissolvable salts, medical gases, biologically active micro components and temperature. In fact, every kind of known mineral water may be found in the country.
High temperature mineral waters (50-100° C) with a high alkalinity and a low level of mineralization (up to 1g/l) predominate. Mineral waters of this kind are almost nonexistent in Central, Northern and Northeastern Europe.
Approximately 75 % of the mineral waters are warm and hot (37-100° C), the rest are hypothermal (20-37° C). Only a few single springs are cold. All mineral waters are springing from a great depth, which guarantees their purity.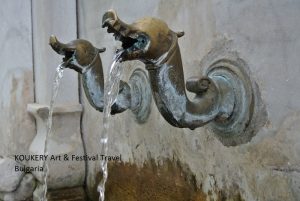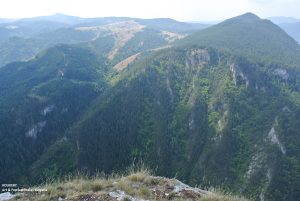 Hissarya
The well-known SPA of Augusta (Hissarya's ancient name) is situated in the southern slopes of the Sredna Gora Mountains, close to the famous Valley of Roses. Hissarya today is a modern SPA resort with 22 natural and prospected hydro mineral sources, with a total exploitation flow of about 2 800 l/min and temperatures between 27° C and 51° C.
The water is mainly indicated for treatment of diseases of the kidneys and secretory system, liver and gall bladder, the digestive system and pancreas, bile ducts. Particularly good treatment results are achieved with comprehensive hydrotherapy and climatic cures, physiotherapy in cases of diseases of the kidneys and secretory system, such as a kidney stone, pyelonephritis, chronic nephritis and chronic renal insufficiency.
A very good effect is exerted on cholelithiasis by means of sub aqueous intestine baths. Special comprehensive balneotherapy is also applied in a number of diseases of the digestive system – gastric and duodenal ulcers, chronic gastritis, colitis; some accompanying conditions of locomotive system, the endocrine system and the metabolism.
Pomorie
Pomorie is one of Bulgaria's best known mud treatment and seaside resorts, situated on a peninsula, which juts out 2 km into the sea, 20 km north of the city of Burgas. The famous Pomorie curative mud lake and salt pans, as well as numerous vineyards and gardens are located nearby.
The Curative Mud consists of sedimentary firth mud which is finely structured, pliable, with an odor of hydrogen sulphide. It is used in its liquid phase, as well as in the form of mud pastes, mud extracts for ointments and electrophoresis.
The Sea Lye, which contains a host of curative ions such as magnesium, bromine, iodine and sulphate ones, and is used for dressings and electrophoresis, is of great therapeutic value.
The main indications for year-round treatment are: disturbances of the locomotive system – arthritic and rheumatic complaints, arthritis, rheumatoid arthritis, post-traumatic states; gynaecological diseases – chronic adnexitis, parametritis, sterility in women, etc.; disturbances of the male reproductive system – chronic prostatitis, operative infiltration, sterility; neurological disorders: neuritis, plexitis, slipped disc, radiculitis, etc.; skin diseases – psoriasis vulgaris, eczemas, neurodermatitis, Berger's and Rainout's disease.
Velingrad
Velingrad is a well-known SPA and climatic resort in South Bulgaria. It is located in one of the most picturesque parts of the Rhodope Mountains – the Chepin valley. The resort's mineral water wells up from 70 springs with a total flow of over 150 l/sec or 9 000 l/min. They are hyperthermal with temperatures ranging from 22° C to 88° C. Comprehensive climatic and SPA treatment is supplemented by diets and fruit cures, terrain cures, aerosol therapy, cryotherapy, kinesitherapy, physiotherapy and herbal treatment.
Successfully treated here are non-specific conditions of the respiratory tract: chronic bronchitis, bronchial asthma, allergic rhinitis; disturbances of the locomotive system: degenerative and inflammatory diseases of the joints, gout, periarthritis, tendinitis, bursitis; neurological disorders: neuroses, stress, neuritis, radiculitis and polyneuritis; gynaecological complaints; cardiovascular diseases: hypertonia and hypotonia, early forms of atherosclerosis and Burger's disease.
Devin
Devin is a renowned SPA and holiday resort. It is situated amid scenic hills in the heart of the Rhodope Mountain at an altitude of 710-780m. In early antiquity the place was inhabited by the Thracian tribe of the Bessi, and later by the Romans.
Devin has several mineral water springs with a temperature between 16 and 76° C and total usable flow 1,800 l/min. The curative properties of Devin's mineral waters are due to their considerable mineralization, the relatively high content of metasilicic acid and fluorine, mild acidity and high temperature.
The town has a new modern hydrotherapy clinic with a resort polyclinic and a pool; juniper, carbonic acid and oxygen baths; facilities for hydrotherapy, modern light- and electrotherapy, diagnosis, remedial gymnastics and massage rooms.
Devin is suitable for the SPA and climatic treatment of a wide range of diseases of the locomotive system, cardiovascular diseases and nervous disorders. The internationally famous year-round resort Pamporovo is situated 35 km away from Devin. 
Sandanski
The town of Sandanski is located at an altitude of 224 m in the foothills of the Pirin Mountains. The resort climate is indeed unique. Throughout the year, local temperatures are higher than inland temperatures – the annual average being 14.7° C. Winters are mild and short, autumns long and warm. The mineral waters are hyperthermal (42-81° C), slightly mineralized, clear, colourless, odorless and pleasant tasting.
Resort conditions are particularly conducive to the treatment of bronchial asthma in its three forms: atopic, infectious allergic and combined. Already during the first week a marked clinical improvement is observed, with fewer attacks both with regard to frequency, strength and duration, and in more than 55 % of the cases they disappear completely.
The comprehensive balneo-climatic treatment in the resort also exerts a beneficial effect on a number of other conditions: non-specific pulmonary diseases- chronic bronchitis, post-pneumonia or post-bronchopneumonia states, chronchiectasis, early pulmonary emphysema; conditions of the upper respiratory tract- chronic rhinitis, sinusitis; disturbances of the locomotive system of a degenerative or inflammatory origin- osteoarthrosis rheumatoid arthritis, tenosynovitis; neurological complaints- plexitis, radiculitis, slipped disc; allergic skin diseases- urticaria, psoriasis; some kidney and urological diseases and conditions of the digestive system- gastritis, gastric and duodenal ulcers in remission, colitis, glomerulonephritis, cystopyelitis.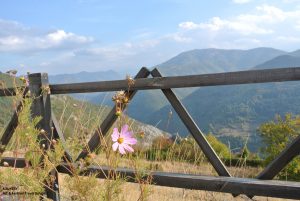 The establishment of Bulgarian spas and traditions dates back to ancient times when Roman emperors first discovered the advantages of the land's natural jewels. Nowadays, more and more travelers consider wellness as part of their vacation plans, and health resorts are becoming an increasing part of the Bulgarian tourism. We invite you to experience a portion of your time devoted entirely to health and well being at the Bulgarian spas.